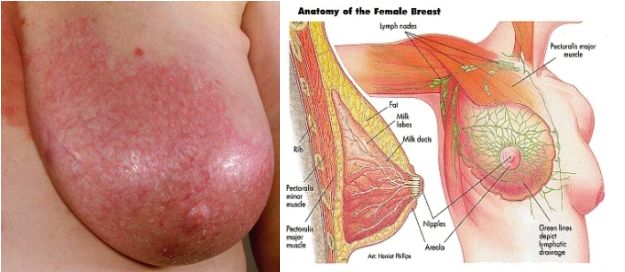 How to prevent mastitis?
Best way to prevent mastitis is by avoiding the situation that lead to getting mastitis.
Here are some tips to prevent from getting mastitis:
Breastfeed your baby regularly. Missed breastfeeding can cause breast engorgement, and may lead to clogging of the ducts from the still milk which will get thicker and clog the ducts. Do not restrict the length of breastfeeding.

Massaging your breast or giving breast compression prior to latching may aid to prevent clogging.

If you feel your breast is getting full or engorged, encourage your baby to nurse. If your baby is not hungry yet, or it is not time for feeding, you may need to pump the milk to relieve engorgement.

Avoid wearing tight fitting bras or fitting tops, which may constricts your breasts.

Sleep on you back or sides. Sleeping on your stomach may promote clogging to occur, due to compression against the mattress.

Use of breastfeeding pillow during nursing. It may help to ensure that you are nursing your baby in a good position.

Obtain plenty of rest and take a good care of yourself. Relaxation of both mind and body is very important for nursing mother.

Drink plenty of fluid at all times.
Read more about mastitis here.
Always consult your doctor if you have any health related issues!