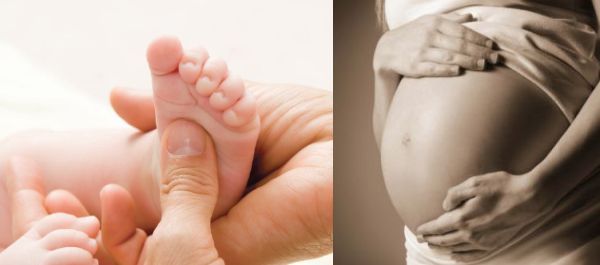 Pregnant woman often has fears and anxiety on her pregnancy, wellbeing of the fetus, labor and delivery. These anxiety and fears will increase the tension and pressure upon labor and delivery. In the end it will affect the wellbeing of the baby.
It is best to approach these anxiety and fears early on and treat if needed. Often this is also caused by obtaining too many information or caused by anxiety or fears of the delivery itself. Minimal social support from beloved people will also increase the fears.
Fears and anxiety will vary from person to person. Social support from beloved people, which include spouse, parents, parents-in-law and health-care professional is very important. This can make expecting mother calmer and less anxious.
There are 5 most common anxiety experienced by pregnant woman. Most commonly these occur during the third trimester and continue toward labor and delivery if it is not managed properly.
Pain upon labor and delivery
Expectant mother often worries about pain upon delivery which she may relay from others experience or discussions.
Lacerations during birth, episiotomy and episiotomy healing
Story on episiotomy and episiotomy healing post deliveyr will increase worries on expectant mother.
Failure to deliver normally which lead to C-section
Expectant mother has increase fears if they can't deliver normally, especially if this is the expectation from the environments.
Loss of control during labor and delivery
During delivery, female may lost their self control, e.g. screaming or having bowel movement during delivery process. These are a normal or physiologic process, which should not be a fear to face since health-care professional are very accustomed to this situation.
Mother-to-be tends to worry more about baby's wellbeing, whether they will be born as normal or with congenital abnormalities.
These are several tips to alleviate fears and anxiety for an expectant mother:
Find a reliable source that can differ about facts and myths around pregnancy, labor and delivery. Good source of information will aid to make delivery process easier. Higher level of confidence will lower the fears.

Avoid getting involved into situation with negative discussions or information regarding pregnancy, labor and delivery. Politely excuse yourself from this kind of situation.

Get adequate support from spouse, parents and family, including your family physician.

Express your fears to person close to you, and your physician. You can ask questions, and if in case you have to get C-section you will be able to face that fears better.

Talking to physician can help to handle the fear of going through the pain of labor and delivery. There are options available, whether you will need an epidural to alleviate the pain. There are other options available such as hypnobirthing, gentle birth, water birth or other relaxation technique for labor and delivery
Main key is to keep your communications open, especially those with expertise and family member and those who will be able to provide strong support.
If you have any health related question, you should ask your own physician!