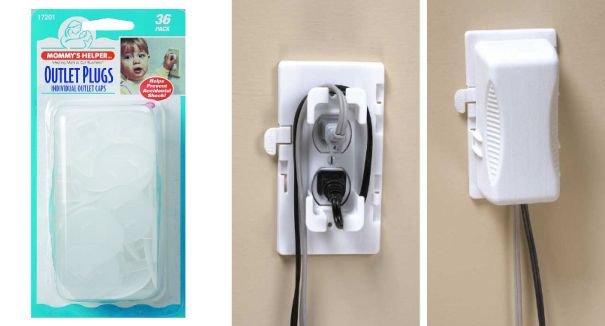 Baby proofing is a must do on your list as your baby can move on their own, from starting to sitting and crawling to walking. It is very important to make sure that potential hazard is being minimized. That includes locking your cupboards, safety proofing door knob, electric outlet, appliances wires, toilet seats, securing sharp objects and any small objects which can be a choking hazard away from the little ones.
There are a lot of baby proofing products sold on the market. People's review has been useful to help which one works best among others. Occasionally they may be recall of certain products due to certain reason. Most likely it can be causing another hazard from the products itself or its failure to baby proof your house.
Here is the list of recall for baby proofing products: (click on each item for more information)

If your child's product happened to be on the recall list, stop using the equipment immediately. Contact the manufacturer immediately to confirm about the recall and inquire about the next step and relevant information. Do not use the equipment until the repair kit or replacement has arrived or has been installed.
Keep your baby safe!
Complete list of up-to-date product recalls can be found at: