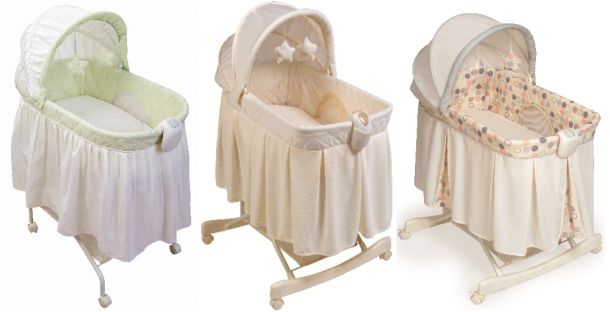 Any equipment that your child or baby is using may end up on the recall list if it is found to be dangerous or hazardous for the little ones. This includes bassinets, which is commonly used for newborn. If the manufacturer places it on recall, they may offer a replacement part, conversion kit or an entirely new product.
Knowing which one has been recalled will help to prevent any injury to your loved ones.
There are several reasons that a bassinet can be recalled. Certain types can become a fall hazard for the little ones. It may not be related to any reported incidents or injuries.
Recent bassinets recall list: (click on each item for more information)
If your child's product happened to be on the recall list, stop using the equipment immediately. Contact the manufacturer immediately to confirm about the recall and inquire about the next step and relevant information. Do not use the equipment until the repair kit or replacement has arrived or has been installed.
Keep your baby safe!