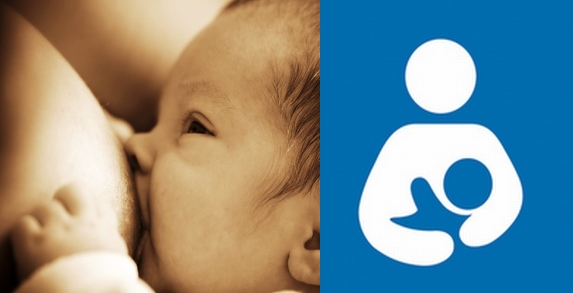 Nowadays more and more female works outside the home, not exclusively making male as the sole breadwinner for the family. New moms who finished their maternity leave also go back to work, and sometimes it becomes hard to perform duties as a mom and working at the same time. Sometimes new moms feel more reluctant to breastfeed their babies due to inconvenience when they have to go back to work.
American Academy of Pediatrics (AAP) recommends exclusive breastfeeding for the first six months and support breastfeeding for up to a year.  World Health Organization (WHO) recommends exclusive breastfeeding for the first six months and support breastfeeding for up to two years. Support for continuation of breastfeeding after six months is optional, as long as desired by mom and baby.
More and more workplaces are getting to acknowledge the need of lactating moms. Some may have particular private room or space for nursing/lactation. Some may offer day care during office hours. If this option is not available, you may want to approach your boss to request for one if possible or find out other alternatives which enable you to breastfeed your baby during office hours. Regularly approximately around 20 minutes each time needed for moms for each session of breastfeeding.
For those who breastfeed and have to go back to work prior to baby turning to six months old, what will be the best options? What if no nursing/lactation room is available in the workplace? What if there is no daycare on-site?
If breastfeeding is not possible in the office, you can store breast milk in the refrigerator up to 8 days, and up to 6 months in the freezer. Pumping can be done prior to leaving for work. Store breast milk in a clean and dry container, and refrigerate promptly after collection. Label each container right away after prior to storage.

If you decide to use breast pump to collect breast milk for your baby, make sure that you get used to pumping breast milk prior to returning to work. Breastfeeding the baby is a good start, to ensure good flow of breast milk. Any kind of pumps can be used. You can buy one or even rent one from the local hospital if available. Make sure that baby is able to feed from the bottle comfortably before returning back to work.

Pumping breast milk will have to be adjusted with baby's feeding schedule (e.g. every certain hours), to avoid interference with milk production. Each baby can be different, so it will need to be adjusted accordingly. Missing a pumping session once in a while is still acceptable.

Family member or caregiver who lives close to workplace is a great asset. They could bring the baby to workplace, which allow working mom to breastfeed directly.

Adjusting with the condition of going back to work and taking care of baby while trying to continue to provide breast milk is not always easy. Give a 30-day trial to make sure that breastfeeding or providing breast milk while working will work, before giving up completely.
To be continued…