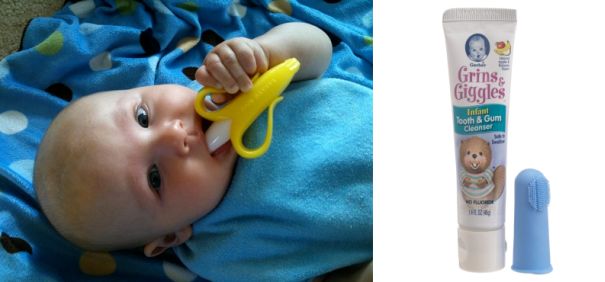 Brushing baby's teeth is very important, since it is a key to healthy dental health in adulthood.
When should I start cleaning my baby's teeth?
This is a question commonly asked by new parents. Good dental care ideally should start from birth. At least you should start cleaning your baby's teeth as soon as you see the first tooth sprouts. Most commonly it's between 4-6 months. Use a soft, damp washcloth or a piece of damp gauze to remove any milk residue from baby's gum. It can also wipe plaque from baby's teeth and gum. This can be performed twice a day. No need of toothpaste at this time.
Getting a routine good dental care early on will establish a good habit which leads to good dental hygiene. It will also make it easier to introduce a toothbrush at a later stage.
Why baby teeth are important?
Baby teeth reserve spaces for the permanent teeth to grow into. Any missing baby teeth can cause the shift of future permanent teeth and will lead to orthodontics problem later on.

Teeth are important part for chewing and biting, also to help to speak correctly and clearly.

Teeth quality can affect child's confidence among the peers. Most children can be unkind on making remarks about others.
If you have any health related questions, you should consult your own physician!