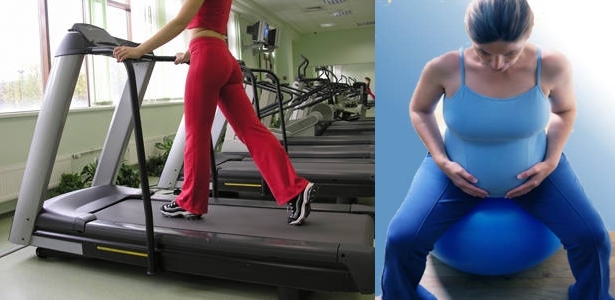 Yes, you can. How much physical activity or exercise you can perform during pregnancy will depend on how active you were prior to getting pregnant. Those who are physically active can do more physical activities than those who are not too active. As a general rule, walking is the safest physical activity during pregnancy.
Some medical condition may limit your ability to exercise. This will apply during pregnancy. Those with asthma, high blood pressure, heart disease or diabetes may not be advised to exercise. Up to a degree of walking and light physical activities are allowed, with discretion of your obstetrician.
Some pregnancy-related condition will restrict exercise or physical activity, such as:
Bleeding or spotting

Low placenta or placenta previa

Threatened or history of recurrent miscarriage

History of premature birth or early labor

Weak or incompetence cervix
The American College of Obstetrics and Gynecology recommends 30 minutes or more of physical activity per day on most days of the week, unless any medical condition or pregnancy complication occurs.
Consult your obstetrician prior to starting new activity or if you have any health-related issues!