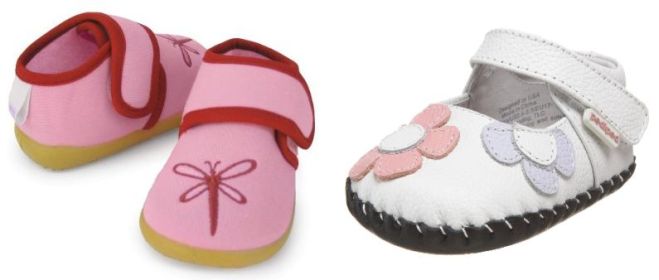 Baby shoes are intended to protect baby's feet. It is not something that will help or support them while they learn to walk.
How to choose baby shoes?
Baby shoes should have soft and flexible soles and upper part. It should be wide enough to give their toes a lot of room. Choosing one with squeaker is fine, since it can create more fun and excitement for them to realize their footsteps while learning to walk. No high top shoes are recommended.
Your baby will outgrow their shoes very quickly. They have period of growth spurts. One pair may last for months, and other may lasts only for weeks. It is very important to check on whether their shoes still fit properly from time to time.
If you have any health related questions or concerns, you should consult your own physician!