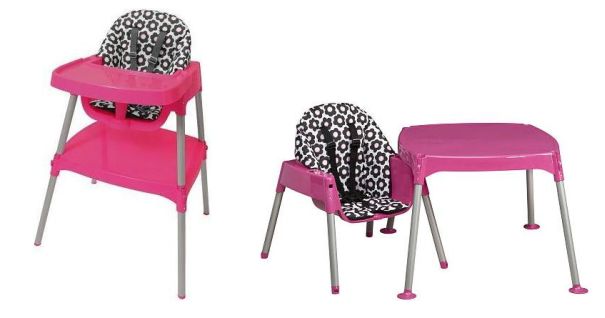 Evenflo Recalls Convertible High Chairs Due to Fall Hazard
June 5, 2012
WASHINGTON, D.C. – The U.S. Consumer Product Safety Commission, in cooperation with the firm named below, today announced a voluntary recall of the following consumer product. Consumers should stop using recalled products immediately unless otherwise instructed. It is illegal to resell or attempt to resell a recalled consumer product.
Name of Product: Convertible high chairs
Units: About 35,000 in the United States
Distributor: Evenflo Inc., of Miamisburg, Ohio
Hazard: The activity tray on the high chair can unexpectedly detach and allow an unrestrained child to fall, posing a risk of injury to the child.
Incidents/Injuries: Evenflo has received 18 reports of trays that detached, including eight reports of children who fell from the high chair and sustained bumps and bruises.
Description: This recall involves Evenflo high chairs that convert from a high chair to toddler-size table and chair. The convertible high chair can be identified by the model names and numbers listed below. Model numbers are located on a label on the lower portion of one of the high chair's legs.
If your child's product happened to be on the recall list, stop using the equipment immediately. Contact the manufacturer immediately to confirm about the recall and inquire about the next step and relevant information. Do not use the equipment until the repair kit or replacement has arrived or has been installed.
Keep your baby safe!
Complete list of up-to-date product recalls can be found at: