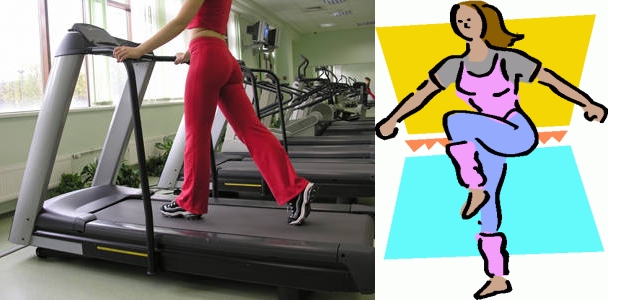 Maintaining exercise and physical activity is important for mom and baby's well-being. It can help to decrease common complaints such as fatigue and back pain, also some study suggest that physical activity may prevent gestational diabetes. It also help to relax and improve strength needed for labor and delivery.
As pregnancy advanced, mom can wonder how much exercise and physical activity are allowed. This will varies from person to person. Some people may be more active than others. If you are quite active prior to getting pregnant, you can continue doing physical activity in moderation. Do not expect to do physical activity or exercise at the same level prior to pregnancy. Do it in moderation and as tolerated.  Never try to do any kind of physical activity and strain yourself to a point of being exhausted.  If you are not active prior to pregnancy but want to start one, best if to consult with obstetrician or midwife regarding allowed physical activity suitable for you.
What kind of physical activity or exercise allowed during pregnancy?
In general, walking is the safest physical activity to perform during pregnancy.

The American College of Obstetrics and Gynecology recommends 30 minutes or more of moderate exercise as tolerated few times weekly up to daily, unless the is any medical problem or pregnancy complication (e.g. bleeding, spotting, placenta previa, cervical incompetence).

Most exercises are quite safe to perform, but have to do with caution and no overdoing.

Safest ones are swimming, walking, stationary cycling, elliptical machine and low-impact aerobics (under the instruction of a certified instructor). These kinds of exercise can be continued until birth.

Pregnancy causes a shift on the body balance. Exercise such as jogging, tennis and squash/racquetball will need to be done very cautiously since there is more rapid movement. Never start this kind of exercise if you have never done one prior to pregnancy. Preferably choose different kind of exercise like swimming or walking.

Avoid physical activity that causes rapid change of movement, such as jumping, bouncing and running.

No contact sports, such as wrestling, football, basketball and volleyball and any which carries risk of falling (e.g. skiing, horseback riding, snowboarding, ice-skating, roller-skating) allowed during pregnancy.

Avoid any activity that is prone to causing belly trauma/injury. Sit-up is not recommended.

Exercise should not be performed in hot and humid weather.

Ensure drinking enough fluid during exercise.
Consult your obstetrician prior to starting new activity or if you have any health-related issues!