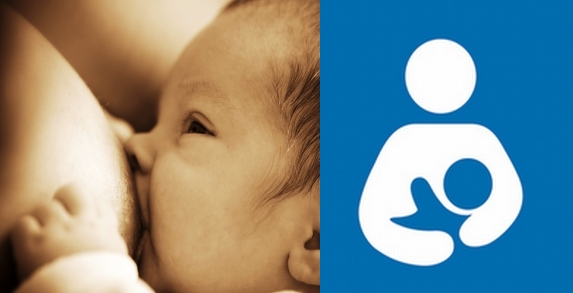 There are no specific guidelines and science to know how much milk each baby will need. Each baby may have individual requirement amount of milk to be full. When mom is breastfeeding the baby, it may be harder to know whether the baby is getting enough milk. Breast milk given through breastfeeding cannot be measured, unlike feeding baby with pumped breast milk or formula milk. Breastfeeding moms may be more concerned with this, want to ensure that their little one is getting adequate feeding for their growth and development. It is ok for now knowing exactly on how much breast milk baby is getting through breastfeeding. There are signs to tell that baby is getting enough feeding.
Here are some basic signs to know that your baby is getting enough feeding or full:
Baby is gaining weight properly
Steady weight gain is a reliable sign to tell that baby is getting enough feeding. Initially after birth, most babies may lose some weight during the first few days. Afterwards, they will continue to gain weight accordingly. During the visit to pediatrician, baby's weight will be noted. Most will give you information on where your baby's weight stands according to the growth chart.  
Most newborn will breastfeed 8-12 times daily, averagely every 2-3 hours. This frequency will be less as they grows, or by 6-8 weeks. Baby may go longer between feedings. During growth spurts, baby may require more amount or frequency of feeding. The more frequent baby nurses, the more breast milk will be produced.
Breastfeeding mom will feel their breast to be less firm or full after feeding compared to before breastfeeding. You will feel a gentle pulling sensation on the breast when baby is latched on successfully. You should not feel pinching or biting sensation on the nipple. Lactation consultant can help with breastfeeding issues or concerns.
During feeding, you will be able to hear that your baby is swallowing the breast milk. Look for a strong, steady and rhythmic motion of sucking. Sometimes small amount of milk can spill out of baby's mouth during feeding.
Frequency of diaper changes
Baby is expected to have 6-8 wet diapers a day by fourth day after birth. They will have regular bowel movements, which can be more than three times per day. Initially the stool will be dark and sticky for the first few days, and become loose and seedy with golden yellow color.  
When baby is feeling full and satisfied during feeding, they are usually alert and active at other times if they are getting enough milk. Satisfied baby will also have healthy skin tone.
Above are basic signs to know that baby is getting enough milk. There is no need to emphasize strict feeding schedule to your baby. Each baby has their own feeding pattern and rhythm. Knowing their unique need is most important.
Read here on "Sign of hungry baby"
Consult with your pediatrician and lactation specialist if you have any concerns on your baby!