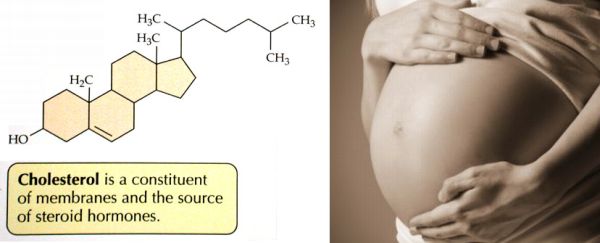 During pregnancy, there are a lot of physiological changes. These are normal due to the hormonal changes caused by the pregnancy. Hyperlipidemia or high cholesterol level is one of the changes beside many other normal changes. Usually it is transient, which will go back to normal or previous value prior to pregnancy several weeks after baby is born.
The cause of high cholesterol level during pregnancy is not totally understood. It is thought to be due to the mechanism of the mom to save glucose/sugar and energy for the fetus.  Most common type of high cholesterol level which is commonly found during pregnancy is hypertriglyceridemia or high trigyceride level.
Unless there is any other health issues related to high cholesterol level, there is no specific treatment recommended beside dietary counseling and changes, under close monitoring by the physician.
Consult your obstetrician or physician if you have any health-related issues!