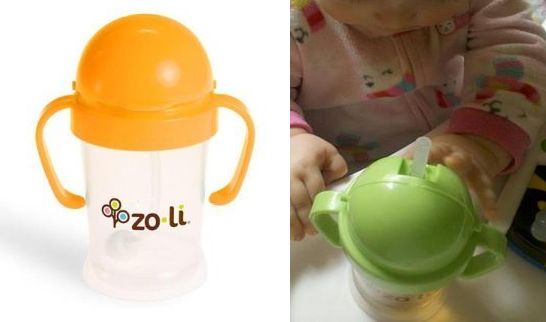 Babies will eventually need to be weaned off their milk bottles to cup. Usually it is between 6 to 12 months of age. Some parents consider the use of sippy cup for bridging to straight cup and some will try to bypass the sippy and goes straight to cup.
How would I know that my baby is ready?
When and how depends on your baby. Commonly it is somewhere between 6 to 12 months. Some babies readily accept cup as early as 6 months, and some will show their interest later on. It also depends on the strong ability to sip liquid directly and swallowing without getting choked. At the initially stage, they will need lot of help and teaching to get to use the sippy cup.
Which type is preferable for my baby?
There is no straight answer. Often it is a trial and error to find the one that work best for your baby. There are plenty kind of sippy cups available on the market, from the non spill ones, one with straw and traditional sippy cups with two little holes on the spout. One that work best for other babies may not what your baby prefers. Some parents may buy several different kinds and find later on that their baby only like very particular type.
Most of the sippy cups nowadays have a lid to prevent spills with a spout where baby can drink from with valve to prevent leakage when the cup is turned upside down. Commonly they come with two handles. Traditional ones have no valve and it will pour if your baby turns it upside down. One with valve will be more convenient for the parents and caregiver since it will prevent leakage and messy spills but it can be more difficult for the baby to suck. It requires more effort to suck the liquid from the cup. Younger baby will not be the best person accustomed with this kind. Traditional one is much easier for most babies.
What to do if my baby refuses to use sippy cup?
Should I be worried? Is my baby will be developmentally delayed or falling behind? Not necessarily. Some babies can even be transitioned straight to regular cup, and using sippy is just not up to their preference. Some babies even just love to sip from the straw sippy cups and love it better than using the leak-proof sippy cups.
Sippy cups use always require supervision of adults since there is always risk for babies to choke, especially the traditional kinds.
Always consult your own pediatrician or family doctor if you have any health related questions!