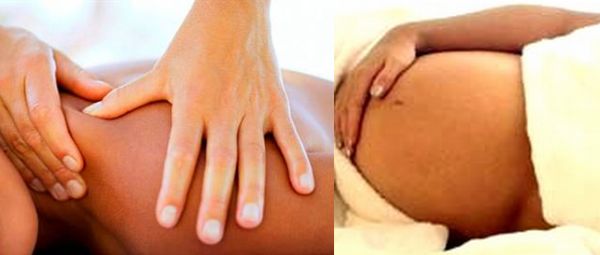 Lot of pregnant females or expecting mom experienced episodes of more fatigue and tiredness. As the pregnancy advances, the belly grows, and so does frequent tiredness. This occurs more in third trimester.
Massage during pregnancy will help expecting mom to relax, soothe expecting mom from stress, improve blood circulation and also eases aches and pains. It can be done at any time during pregnancy, unless there is other medical problem aside from pregnancy. Best time to do and schedule a massage is during second trimester. Often in first trimester expecting mom still battling with morning sickness where tiredness, nausea and vomiting can make one feel uncomfortable. Also it carries higher risk of miscarriage. Second trimester is when pregnant female started to recover from their morning sickness, feel better and more active. Therefore, it's the best time to get a massage. Third trimester massage can be uncomfortable depending on the age of pregnancy since belly size is getting bigger and as pregnancy advances, frequent urination can be an issue.
If you want to obtain massage during pregnancy, let the massage therapist know that you are expecting. Avoid from lying on your belly. There are some massage places which have specific tables with certain cut or hole for the bulging belly, but often this does not always fit the growing belly size. Most likely massage will be performed by lying on the side. Certain places require massage therapist to have a certification, inquire about this if possible.
If you tend to be sensitive to certain scent, you may want to request you therapist to use unscented oil. Some massage therapist may request a note from your physician to ensure that it is safe for the pregnant mommy to receive massage during the pregnancy.
Points about massage during pregnancy:
Massage can be done anytime during pregnancy, but best time is during second trimester.

Avoid from getting massage while lying down on your belly.

Let your therapist know that you are pregnant.

If possible, find a massage therapist who is certified to perform massage during pregnancy.

Unscented oil may be better, since some expecting mom may tend to be sensitive to different scents.