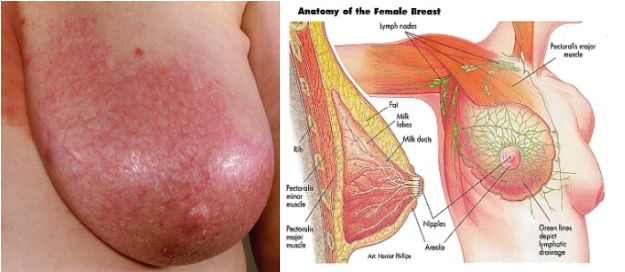 Mastitis is an inflammation of the breast tissue. It is usually experienced by breastfeeding moms. It is caused by a clogged duct in the nipple of a nursing mother. There is swelling, tenderness and pain of the breast. It may lead to an infection is not treated, as treatment with antibiotics may be required. Untreated mastitis may lead to an abscess which will need surgical procedure (incision and drainage).
Breast infections are usually caused by bacteria called Staphylococcus aureus, which is a normal flora of the skin. This bacteria usually enter through a crack of break of the skin on the nipple.
Read more about mastitis here
Always consult your doctor if you have any health related issues!