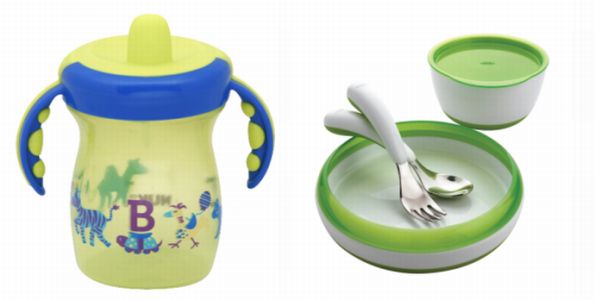 Baby can choke very easily, especially after they started to eat solid food.
Here are some important safety tips for feeding:
Keep your baby in sitting position upon feeding to prevent choking.

Do not give baby small or hard objects to eat, e.g. small candies, popcorn, peanuts, grapes, baby carrots. These are choking hazards.

Do not feed large objects to baby. This can be a choking hazard. It should be given in small pieces. E.g. meats or hot dogs, it should be cut or almost minced instead of cutting into circles.

Keep your medicine and vitamins out of their reach.
If you have any health related questions or concerns, you should consult your own physician!