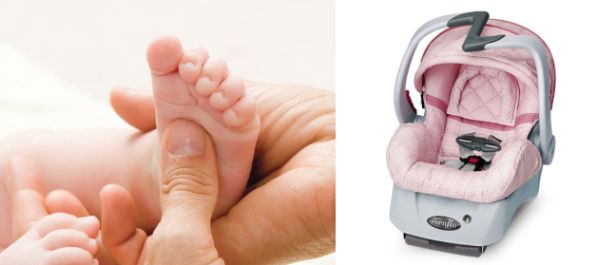 As your pregnancy advances, expecting mom usually is getting eager to see the baby to be born. When pregnancy age reaches 37 weeks, a baby is considered at term or full term. He or she would no longer being labeled as premature at this stage. At term pregnancy is between 37-40 weeks. When pregnancy age is close to 37 weeks, pregnant mom should be more cautious to stay safe and prepare for a safe labor and delivery.
Final weeks of pregnancy is all about final preparations for your baby. It is time to make sure that you already have all the baby essentials, at least those you will need for your baby's first month. Also it is time to prepare things for yourself during hospitalization for labor and delivery and initial newborn care.
Here are tips for final weeks of pregnancy:
Enjoy the final weeks of pregnancy, cause pregnancy is almost over and you precious one is coming soon. Some discomfort may be present, caused by frequent urination.  Otherwise it is an enjoyable moment to cherish with your spouse and family, expecting a new member of the family.

Prepare for things to bring to the hospital for labor and delivery, in a bag or package which can be called "hospital bag". Read more what is included in the hospital bag here (What things to bring to the hospital for labor or giving birth?).

Attending birth classes may be an option, to ensure that you have adequate knowledge needed for your newborn care and breastfeeding. For busy and working mom, there are options to take pregnancy and birthing classes online.

Avoid taking tub baths at this time, especially if you have problem with balance. It is more difficult to get in and out, and can cause injury when you fall.

Avoid strenuous physical activity at this time, walking and light stretching is allowed.

Avoid travelling too far from your home, because in case you are entering labor stage you will need to be close to your physician and the hospital you have chosen to deliver.

If you need to travel by car, wear your seat belt low right under your belly and tight on hips.

Sex is acceptable only if your water is not broken yet, as long as desirable by both you and your partner/spouse and there is no other medical contraindication. If you water sac already broken, there is risk of infection to your baby.

Start to stack diaper supplies for your baby; or you can choose to arrange for a diaper service depending on where you live. Clothes diaper can be an option, depending on your preferences.

Clear up unfinished deeds and tasks, especially at work. Avoid leaving any loose end at work during maternity leave.

It is time to install infant car seat base on your car. Always follow manufacturer's instruction on installing one. You will need to carry the car seat with you to the hospital; otherwise you would not be able to bring your baby home with you. If you have concern about installing your car seat base, you can go to your local police station for further help.
Hope you have a safe labor and delivery, with your precious one being born adding the warmth to your life and your family!