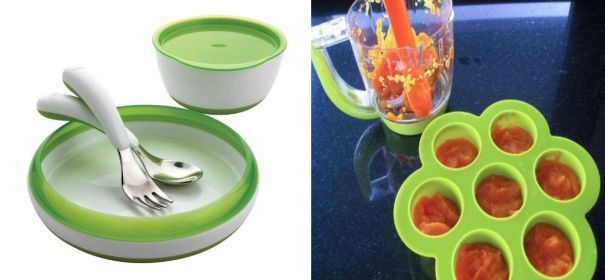 Preparing baby food does not have to be difficult and take much time.
There are few basics you need to know on preparing food for your baby:

Wash your hand before preparing food for your little ones and before feeding.

Ensure that the utensils are clean.

Was the equipment and disinfect the work surface used to prepare the food.

Avoid adding sugar or salt to your baby's food. It is best for them to taste the food as it is.

Do not feed your baby from the food container directly.

Increase the texture as your baby grows. Start with smooth purees to rough and advance to small pieces as they grow more teeth and chew better.

Discard any leftovers, to avoid bacterial contamination from the baby's saliva in contact with baby's spoon.

Use refrigerated food within two to three days, otherwise freeze it and use within one week.
For more information on how to feed your baby safely, please click here.
If you have any health related questions or concerns, you should consult your own physician!