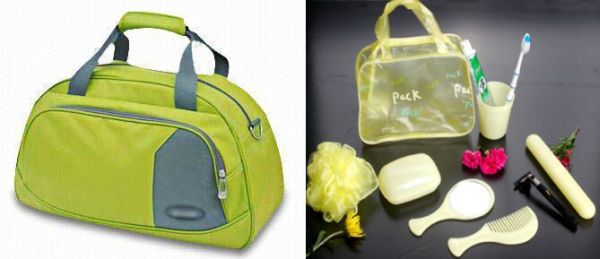 As pregnancy advances, close to 37 weeks of pregnancy or beyond and expecting mom starting to have contractions, it is time to prepare yourself for labor and childbirth. Usually by this time preferred hospital for labor and delivery has been chosen and arranged. Ideally hospital arrangement is done around 30 weeks of pregnancy. For labor and delivery, mom will stay few days in the hospital depending on delivery method and whether there is any complication related to labor and delivery or not. Also length of stay for labor and delivery may vary by countries. Some may be slightly longer than the others.
When due date is getting close, expecting mom will need to prepare things she will need during hospitalization for labor and delivery. Ideally this is packed in a bag, and ready to grab and carry in case expecting mom is ready to go to the hospital for labor and delivery. What are the things needed to bring to the hospital?
List of things needed to bring to the hospital for labor and delivery ("hospital bag"):
For Mom:
Insurance card and ID

Camera and video camera, if desired

Money and credit card, in case you want to get some snacks

Snacks (such as fruits, crackers and juice)

Night gowns/pajamas and comfortable clothes for changes during hospitalization before and after labor

Clean set of clothes to wear when you are ready to go home (this will need to be maternity clothes, about the size of 6-7 months of pregnancy)

Menstrual pads

Your own comfortable pillow, preferable with bright color or distinctive pillowcase so it is easy to spot in case you need to move from one room to another

Tooth paste and tooth brush

Toiletries (such as soap, shampoo, conditioner, hair brush or comb, moisturizers and lotions, shaver, hair bands)

Lip balm

Clean underwear

Warm socks to keep you warm (hospital may be colder than your home)

Light jacket or sweater

Your own comfortable slippers, non-skid ones

Nursing bras (1 or 2) with some nursing pads

MP3s, CDs, DVDs with the player, books or magazines to keep yourself busy and entertained during hospitalization

Cell phone with a list of phone numbers to call to announce your baby's arrival
For baby (for baby to wear to go home):
A set of clean baby clothes

Baby blanket, to wrap your baby

Scratch mitten

Some diapers

Finally, infant car seat to bring your baby home….
And voila…… congratulations for new mom and dad for your newborn!