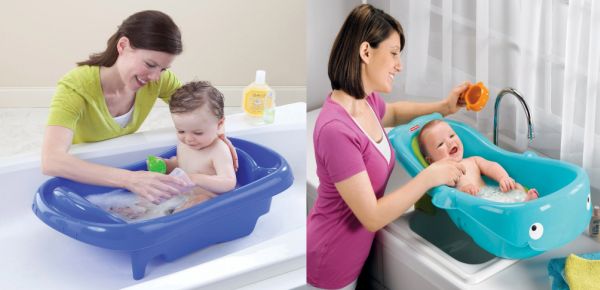 Baby bathtub is an essential for a new mom to bath the baby. Giving bath in an adult bathtub can be tricky because it can be very slippery without using the right type of baby bathtub. Some parents choose to bath their baby in the sink, and there is certain choice of bath tub that is useable in the sink.
There are plenty of options for baby bathtub available in the market. There are hard plastic tub with or without infant sling, foldable bathtub, inflatable bathtubs, bathtub with bubbling baby spa.
Most bathtubs are designed with contour for baby's comfort. Some have extra accessories to make baby feel comfortable getting their bath, and provide them with more fun. It is important to get the right tub that doesn't easily cause your baby to bump their head or slip off your grasp.
Therefore, choosing the right type bathtub is very important.