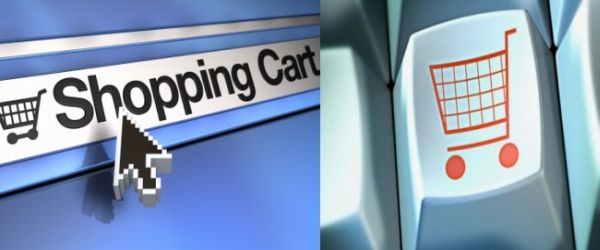 Lot of times it is more convenient go shop online than going to the stores. You don't have to carry all the items you bought and can have them delivered to your home right in front of your door (some even can set it up for you). This works best for heavy items. You can order you needs with few clicks on your computer using your credit cards. Some website even offer certain features that allow you to be billed later. Finding a trustworthy online merchant with the best deals is the main key to online shopping.
Here are some guides for online shopping:
Figure out the items that you need to buy.

Do some research prior to buying certain product to find the best products that suit your needs best. You can go to manufacturer websites or consumer review websites.

Compare prices from one websites to another. Some consumer websites also provides price comparisons.


Use coupons if applicable.

Look for a online seller with verisign seal and https:// on the address bar, to ensure that your transactions are secure.


Do some research about the seller if you are unfamiliar with the merchant. You can go to Better Business Bureau  or a government consumer protection agency like the district attorney's office or the Attorney General. You can also obtain recommendation from friends or family.

Credit cards is the preferable method of payment online, since it offer more protection in case your card is being used without your authorization.

Keep your shopping website password private and keep a copy of the receipt or confirmation number.

Look at the seller cancellation, shipping, return and complaint-handling policies.


Websites which offer free shipping and free returns will work best. This may lower your overall price for the item, and in case you need to return the item you would not be charged extra fees for shipping.
Why Amazon.com?
Amazon.com is a reputable seller, which ships worldwide. Amazon.com also offer "amazon prime" services for parents and caregiver when ordering baby related items (Amazon Mom). This "Amazon Mom" is free for the first three months and can be extended up to a year depending on how often and how much you shop. Amazon Mom offer FREE two-day shipping with no minimum order and one-day shipping for $3.99 per item. Amazon Mom also offer 30% off diapers and wipes with subscribe and safe delivery. Currently Amazon.com offer free returns of various baby products within 365 days (1 year) from the date of delivery for a full refund. Why wait?
Click here to read more: Amazon Mom