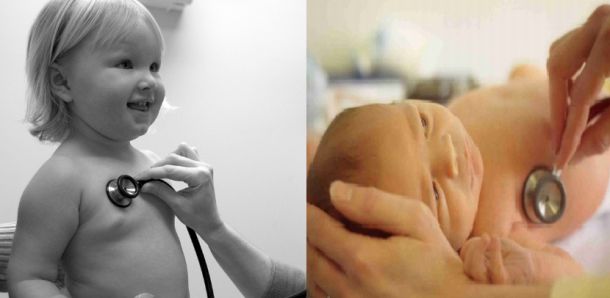 After delivery and leaving the hospital, baby will need to be followed up by the pediatrician to ensure that they have proper growth and development, also that they obtained vaccination as recommended. Some baby may have unique need which may not be recognized by parents or caregivers. Good follow-up between the baby and pediatrician will be ideal, since the pediatrician will know the baby's health situation and can address any specific need accordingly.
In general below is the most common scheduled routine well child visit up to two years of age, including vaccinations.
2 weeks check up

2 months check up

4 months check up

6 months check up

9 months check up

1 year check up

15 months check up

18 months check up

2 years check up
After your baby reaches two years old, he or she will need a routine well child visit annually.
Never hesitate to contact the pediatrician and bring the baby to the office for further examination if you notice something wrong with your baby!